DIHOO
has the the best and most professional dog walking team in Amsterdam. This amazing team walks more than 50 doggies each day and has 10+ years experience.
DIHOO
 also has multiple dog hotels in Amsterdam and Izmir/Turkey, organises annual 
Dog Festivals
 and has a foundation 
"Stichting Hulp aan Dieren in Turkije"
which rescues, fosters and re-homes stray dogs from Turkey.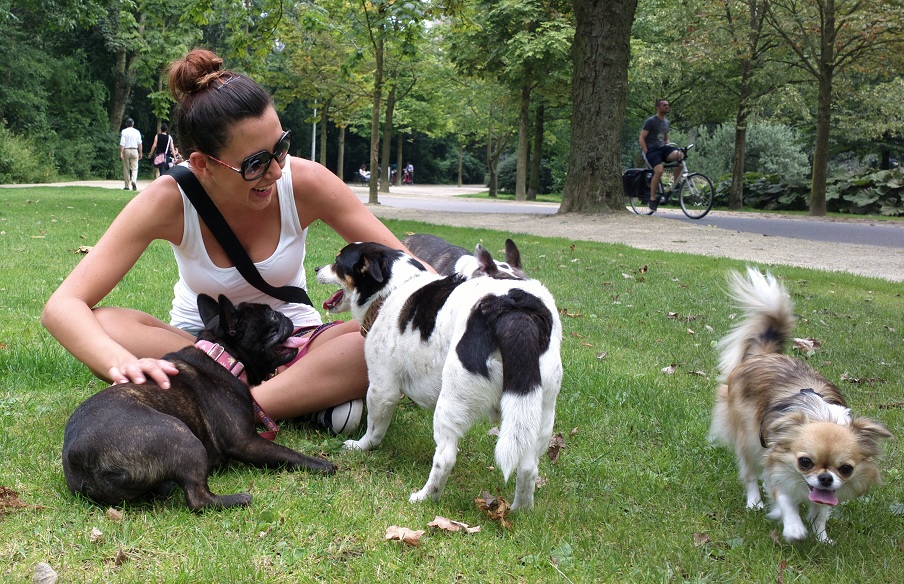 "My name is Didem Ulusoylu, I'm have been living in Amsterdam since 2010. After years of working I decided to have a total career change and to follow my heart. So in 2010 "DIHOO Dogwalkingservice Amsterdam" was born! It started small with just two dogs – Bosfor and  Ares (both of them from the shelter) and has since grown into a thriving small business which I am thoroughly enjoying.
Since I can remember I have always loved animals especially dogs and cats. I am a keen walker too, so having the opportunity to put my two greatest passions into my work is wonderful and I am getting so much pleasure out of walking dogs everyday in Amsterdam's beautiful green spaces.
Dogwalkingservice is a totally trustworthy, friendly, reliable, extremely professional, personal and very caring business. You can be completely assured that your pet will be safe and very well cared for with us an we will give them lots of love and attention as if your pet was our own. If you wish, you can read a few testimonials of some of our clients.
Besides taking care of your pets we are giving you the unique opportunity to follow our actions online through social media. All you need to do is subscribe to our channels and you will be updated frequently. I hope you enjoy our website, which I made myself, and please contact me if you have any questions."
-Didem Ulusoylu
"I am Can Çağlayan. I moved to Amsterdam when I was just 9 and have been living here since. I finished my Masters Communication Science at the Vrije Universiteit and started working in and outside of Holland. I worked in marketing, PR and the last couple of years in the IT sector. Even though working in these sectors was fine I realized I wanted to do something else, something that got me excited again.
Always having loved and lived with animals I decided to join dogwalkingservice. Since I was little we've always had a pet at home, taking care and taking responsibility for an animal is a privilege I've learned to grow up with. Especially dogs can give a person so much, a true life companion and as they say, human's best friend.
Dogwalkingservice is giving me the opportunity to combine my passion with work. It is the best dog walking service in Amsterdam, working on a professional and personal level at the same time and giving owners the unique opportunity to follow their dogs online. Dogwalkingservice is not just about walking dogs, but taking care of them and making them happy in any way possible."
-Can Çağlayan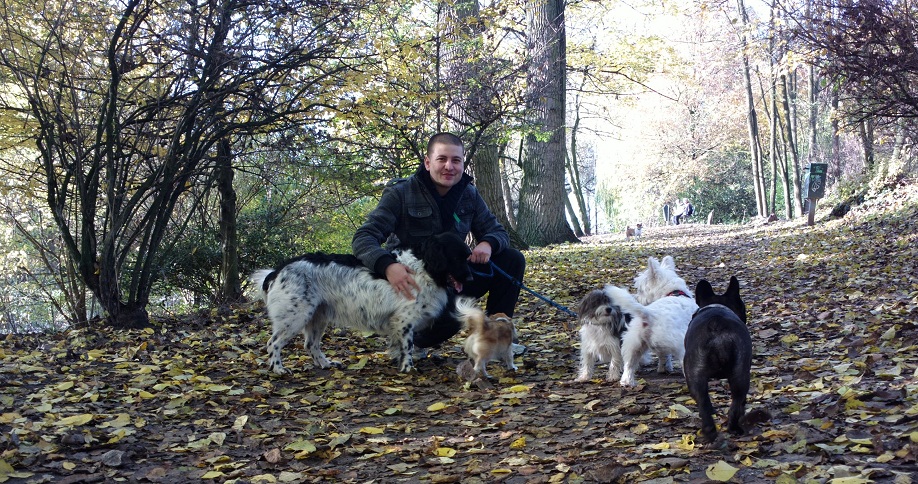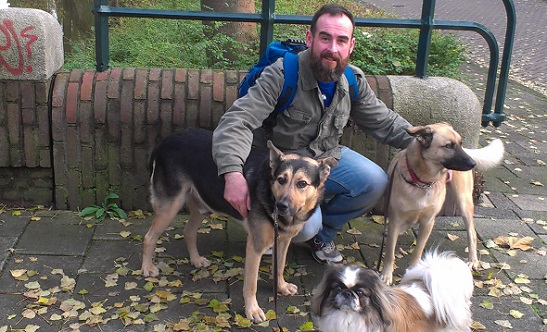 Dogwalker / Amsterdam Jordaan & Museumkwartier
"My name is Steven, I come from Scotland and have been living in Amsterdam for the last 12 years, I spent most of that time working in an office until 2 years ago when I lost my job.
I soon decided that going back to the 9 – 5 office life wasn't for me, during that period I started walking a friends dog as a way to keep myself busy and realized how much I missed the company of dogs, cats and animals in general.
I didn't hesitate when the opportunity to join dogwalkingservice.nl arose, I can't think of a better way to spend my days – walking awesome dogs all over this beautiful city."
-Steven Donnachie
Dog walker / Amsterdam South & Centrum
"Hi! My name is Luisa, I am an English expat living in and loving life in Amsterdam! My parter and I (who is also a dog walker and told me about this awesome company!) moved here from London in 2015 when we decided we wanted a better work/life balance. As a vegan, I love and respect all animals and when I joined the team at dogwalkingservice.nl.
I was in my element, getting to spend time looking after/walking lots of lovely dogs with lots of different personalities and walking around this beautiful city at the same time – what a winning combination! I am an events organiser/coordinator and walking the dogs gives my life a perfect balance, it takes me away from being at a computer screen all day and into the fresh air with the best possible company! 
Woof!"
-Luisa Hill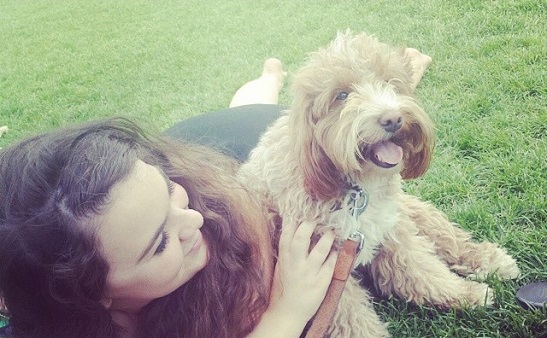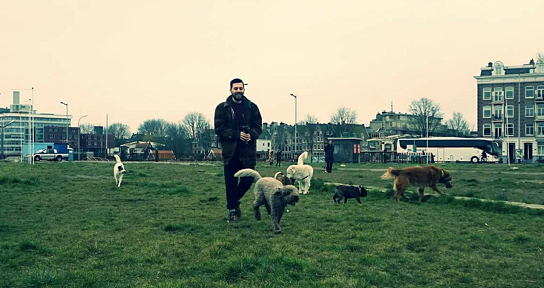 Dog walker / Amsterdam South & Museumkwartier
"I am originally from Manchester and has recently moved to Amsterdam from London after living there for 9 years. Iam a Contemporary dance teacher and choreographer creating pieces on various stages and schools all around the world.

I grew up surrounded by animals and I have always had a huge passion for dogs, Spending time with them and caring for them is something I enjoy very much."
-Stephen Aspinall
Dog walker / Amsterdam South & Museumkwartier
"¡Hola! My name is Rubén and I move from Madrid to Amsterdam last year. I moved here because living in this city is a dream come true for me. I had visited A'dam 4 times before I decided to move here definitely. I love computers, videogames, entrepreneurship and football (…clearly a Real madrid supporter). I have been almost all my life surrounded by dogs, mostly by my mother's family, whose dogs have been with us generation after generation. Nowadays I miss my mother's dog Rocco, he had a horrible story behind but once he came to my family, he has been part of us.
I heard about dogwalkingservice.nl from a friend who told me about the possibility to be outside and with doggies, and the day after that dinner I decided that I wanted to be part of this and keep in touch with nature every day. Luckily they chose me to work with them and I am incredibly happy with it, the team is awesome and dogs are the best part of this team!"
-Ruben Inglesias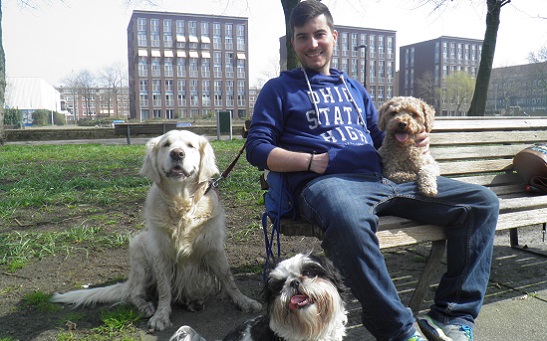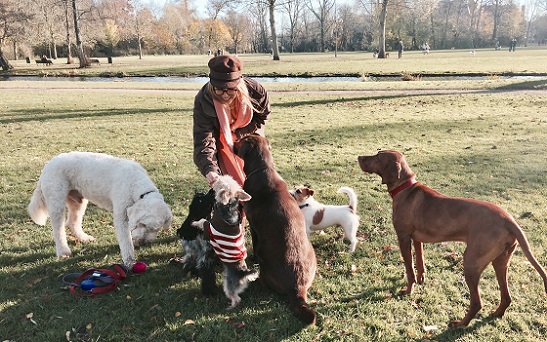 Dog walker / Amsterdam Museumkwartier
"Hi my name is Melis. I'm a German/Turkish girl and I'm born and raised in Istanbul. I was always surrounded by animals since my childhood. It is really common to see cats and dogs on the streets where I grew up. So much of them in need of help. I've had many rescued dogs and cats at home. I have so much experience taking care of pets.
My partner and I moved to Amsterdam in January 2016. We have a cat and we love her like if she's our own baby. I studied Sculpture and I also continue to paint and make Jewelry. Walking and playing with the dogs in the nature makes me feel happy; and you have to do what makes you happy right ? 🙂"
-Melis Tör
Dog walker / Amsterdam Centrum & Museumkwartier
"Howdy! My name is Hallie. I moved to Amsterdam from Boston, MA in August 2014 for an MFA at the Sanderg Instituut, and decided to stay after I finished. I work part-time as a studio manager for a local artist as well as with dogwalkingservice.nl. I could not be happier to be a part of this team of hard-working, enthusiastic and intelligent dog-walkers! Like the others in the team, I feel honored to get the chance to spend so much time alongside these beautiful creatures, playing and enjoying nature.
Having grown up with several collies and great danes, I feel comfortable and at peace when surrounded by several dogs, and have so much respect for people who choose this service for their companion animals, because it proves that they want fulfilling lives for them!"
-Hallie Abelman