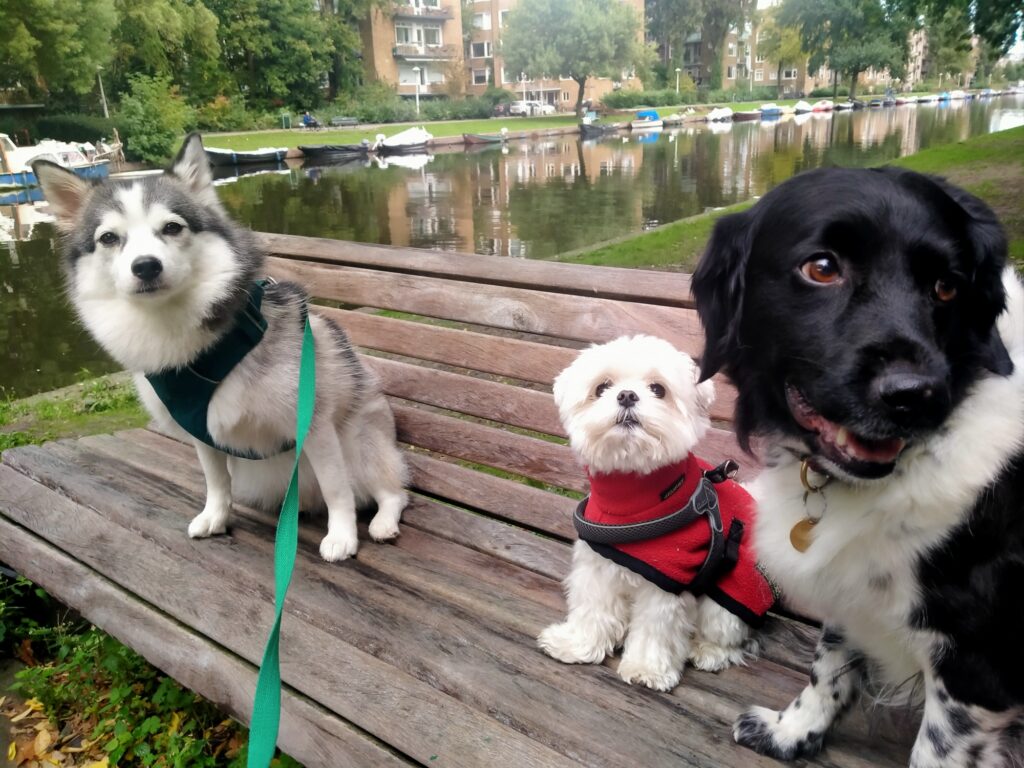 Your dog will have a lovely time, walking in and around Vondelpark, Rembrandtpark, Westerpark, Erasmuspark and other parks around Amsterdam. Safety is our top priority. We never walk in areas close to any traffic but take full advantage of the stunning green spaces that Amsterdam has to offer.
We pick them up from your house, so you can be certain that your dog will be picked up in safety. Dog walks last approximately one hour. Your dog will have opportunities for lots of fun on the walk, socialising, running and enjoying themselves. After the walk your dog will be delivered back home, happy, refreshed and exercised. And of course we'll leave your home securely locked.
With the pet caring service you can be assured your pet will be well cared for in their own home. The pet caring service consists of two options: pet visiting and pet sitting. We'll pop by your house when you are away to feed your pet, change litter trays, top up water bowls and of course spend time giving your pet plenty of cuddles! Sleepovers are also possible, this is called pet sitting.

While visiting, we can also open/shut curtains, switch lights on/off, collect in post and water plants etc. And we can send you emails/texts/photos to let you know how your pet is doing while you are away. So… If you are planning your next vacation, have important business to take care of, or you simply need to get away, please take a look at our prices and feel free to contact us!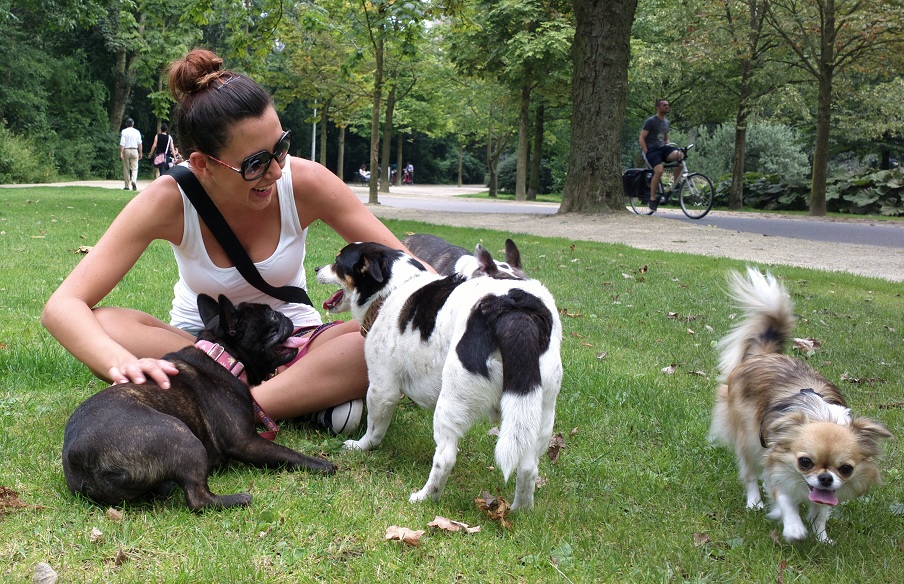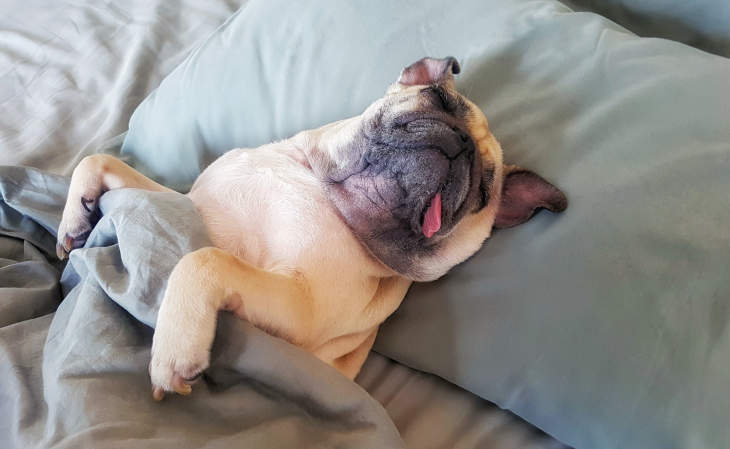 Amsterdam West & Southeast
It is also possible to leave your dog at our place, which has been converted to a fun doggie hotel! Your dog will get the best care and all the attentions he or she needs. We make sure your dog is fed correctly and gets enough exercise just as they do when they are at home. And maybe even more cuddles then usual!

The best thing about the dog hotel is that your dog will be walked at least four times a day. While getting a short walk in the morning and the evening, he or she will get a nice long walk in the afternoon! And again, you will be updated through our online channels or privately through the use of mail, phone or WhatsApp.

Visit the website of Dog Hotel Amsterdam for more information.
Dog walking service is not available on weekends and holidays, unless specifically asked for. However, our dog hotel is open throughout the whole year! There will be times, maximum a couple of weeks a year, we will be out of town and thus unavailable. This will always be announced at least two weeks in advance.
Amsterdam is a wonderful city with beautiful green spaces. We are getting so much pleasure out of walking dogs everyday in these spaces. We usually make use of parks in and around Amsterdam such as the Vondelpark, Rembrandtpark, Westerpark, Erasmuspark and many more.