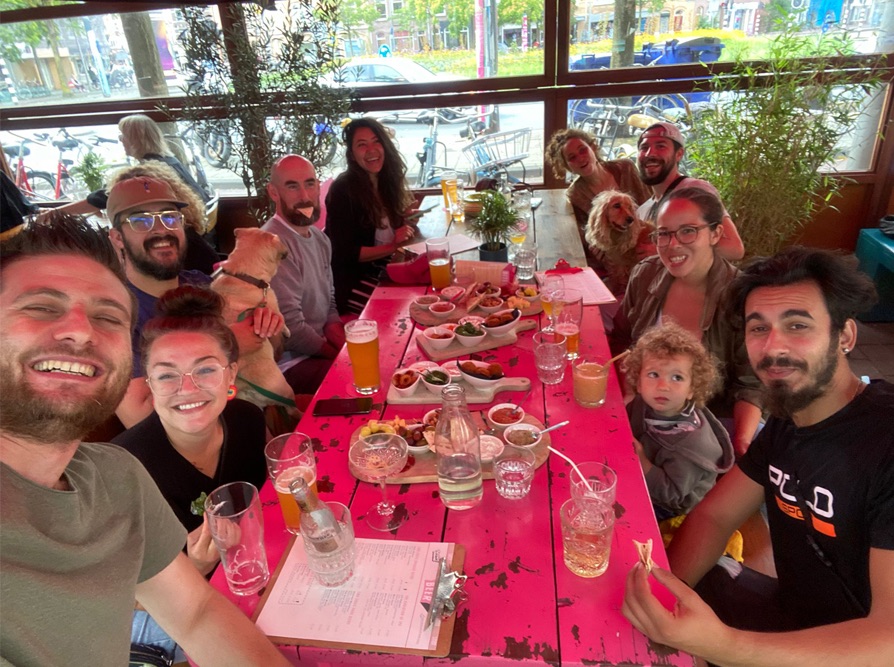 We hope you all had an amazing weekend and are enjoying the sunshine! We can`t wait for the week to start so we can enjoy this beautiful weather with the best and most fun company; your pooches, aka our best friends! 🙂

Even though the weather is amazing, it also brings new challenges with it. Our team is fully prepared to make sure our little friends have the best time in a safe manner during these hot days. For example; we are sticking to the shadow as much as possible, making sure our little friends take breaks, they drink enough water & don`t eat leftovers in the park. Please do get in touch if you have any special wishes for your pooch 🙂

With summer arriving and travel becoming more of a possibility we have seen a surge in last minute hotel reservations. For this reason we have decided not to host any new doggies for the coming months, just our DIHOO doggies and hotel regulars. It is currently difficult to plan ahead and we want to make sure we have spot for our own doggies when needed last minute. If you have (potential) hotel dates, please send them through as soon as possible. We are still not charging for hotel cancellations, so if anything changes please just let us know.

As always, thank you for trusting us with your pooch!
Thank you. Stay safe & healthy!